How Recruitment as a Service Meets Diverse Hiring Needs
Recruitment as a Service (RaaS) is engineered to adapt to various hiring scenarios, ensuring businesses can always access the right talent at the right time.
Individual Specialized Roles
Ideal For: Companies looking to fill specialized positions, especially in technology and finance where specific skill sets are crucial.
RaaS Advantage: With a vast network of professionals and an intricate understanding of various industries, RaaS ensures quick, efficient placement of candidates with the exact skills and experience needed.
Large-Scale Recruitment Projects
Ideal For: Organizations undergoing rapid expansion or launching new divisions, where bulk hiring without compromising quality is essential.
RaaS Advantage: RaaS scales seamlessly, deploying additional resources and tools to meet increased hiring demands, ensuring timely, quality talent acquisition.

Temporary & Contract Staffing

Ideal For: Businesses needing temporary, contract, or project-based staff, especially common in tech and healthcare.
RaaS Advantage: Offers rapid, efficient access to a pool of pre-vetted candidates ready to step in and contribute immediately.

Rapid Response Hiring

Ideal For: Companies needing to quickly scale up their workforce in response to market changes, project demands, or crisis management.

RaaS Advantage: RaaS's agile model allows for rapid strategy pivots, technology deployment, and resource allocation to meet urgent hiring needs effectively.
Diversity & Inclusion Hiring
Ideal For: Organizations aiming to enhance workforce diversity and foster an inclusive environment.
RaaS Advantage: Employs unbiased recruitment practices and taps into diverse talent networks to build a workforce that reflects varied perspectives and backgrounds.

Crisis & Surge Hiring
Ideal For: Unexpected situations, like pandemics or natural disasters, where there's an immediate surge in hiring needs.
RaaS Advantage: Kinetix is built to adapt quickly. We can pivot our resources and strategies to cater to surge hiring, ensuring healthcare institutions are staffed to handle crises.

Traditional Staffing
Vs. Recruitment as a Service Models
| | Traditional Staffing Agency | RaaS Models |
| --- | --- | --- |
| Pricing Model | Fee per placement | Customizable subscription-based pricing |
| Commitment Structure | Often long-term contracts & commitments | Simplified, flexible commitment structure |
| Service Scalability | Limited scalability | Highly scalable to meet diverse hiring needs |
| Customization | Standardized services, no customization | Tailored services to fit organizational needs |
| Talent Pool Access | Limited to active job seeker | Access to vast, dynamic pool of candidates |
| Industry Specialization | General focus with less specialization | Specialized focus, especially in tech, finance, & healthcare |
| Hiring Volume | Best for individual or low-volume hires | Adaptable to individual and high-volume hiring |
| Brand Representation | Minimal | Recruiters act as brand ambassadors |
| Employer Branding | No involvement in enhancing | Active role in boosting employer brand perception |
| Process Integration | Separate from client's process | Integrated with or replaces client's process |
| Analytics & Reporting | Limited | In-depth analytics and insights for informed decision-making |
| Market Research | Limited to available candidates | In-depth market research & talent mapping |
| Strategic Advisory | Minimal | Often includes consulting on talent strategy |
| Candidate Experience | Managed by agency, separate experience | Integrated, consistent candidate experience |
What Sets Kinetix Apart From Other Recruiting Firms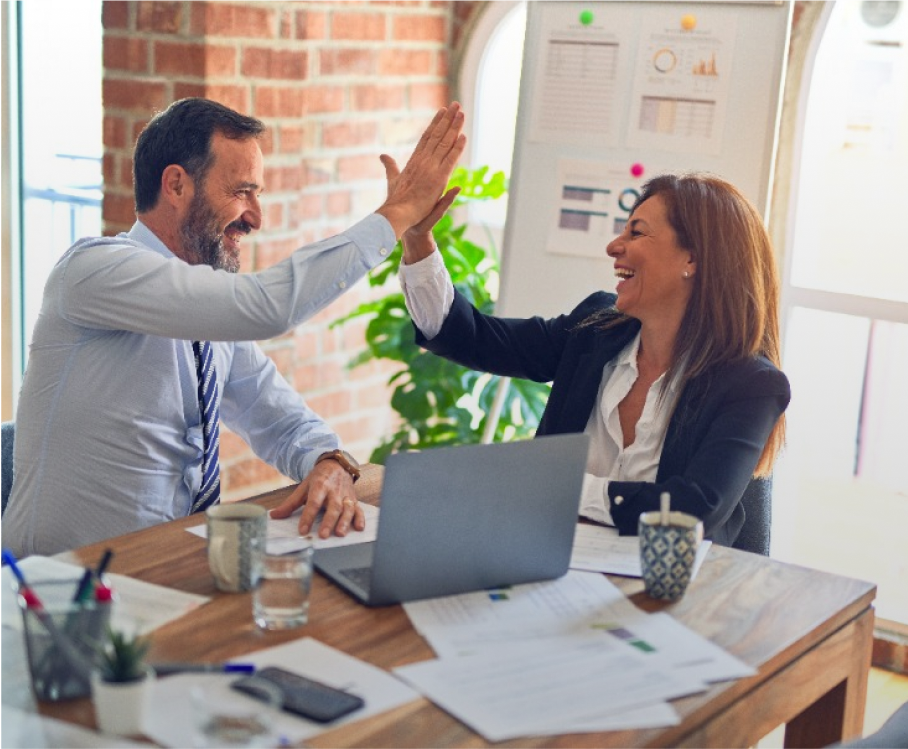 Highly Specialized, Dedicated Recruiting Team
Kinetix provides specialized recruiting teams adept in their fields. Our experts are equipped with deep industry knowledge, ensuring precision in identifying and securing the right talent tailored to specific roles and sectors.
Extension of Your In-House Team
We integrate with your existing teams, acting as an extension to enhance efficiency and effectiveness. Kinetix is committed to alleviating the recruitment burden, simplifying the process, and promoting your brand positively.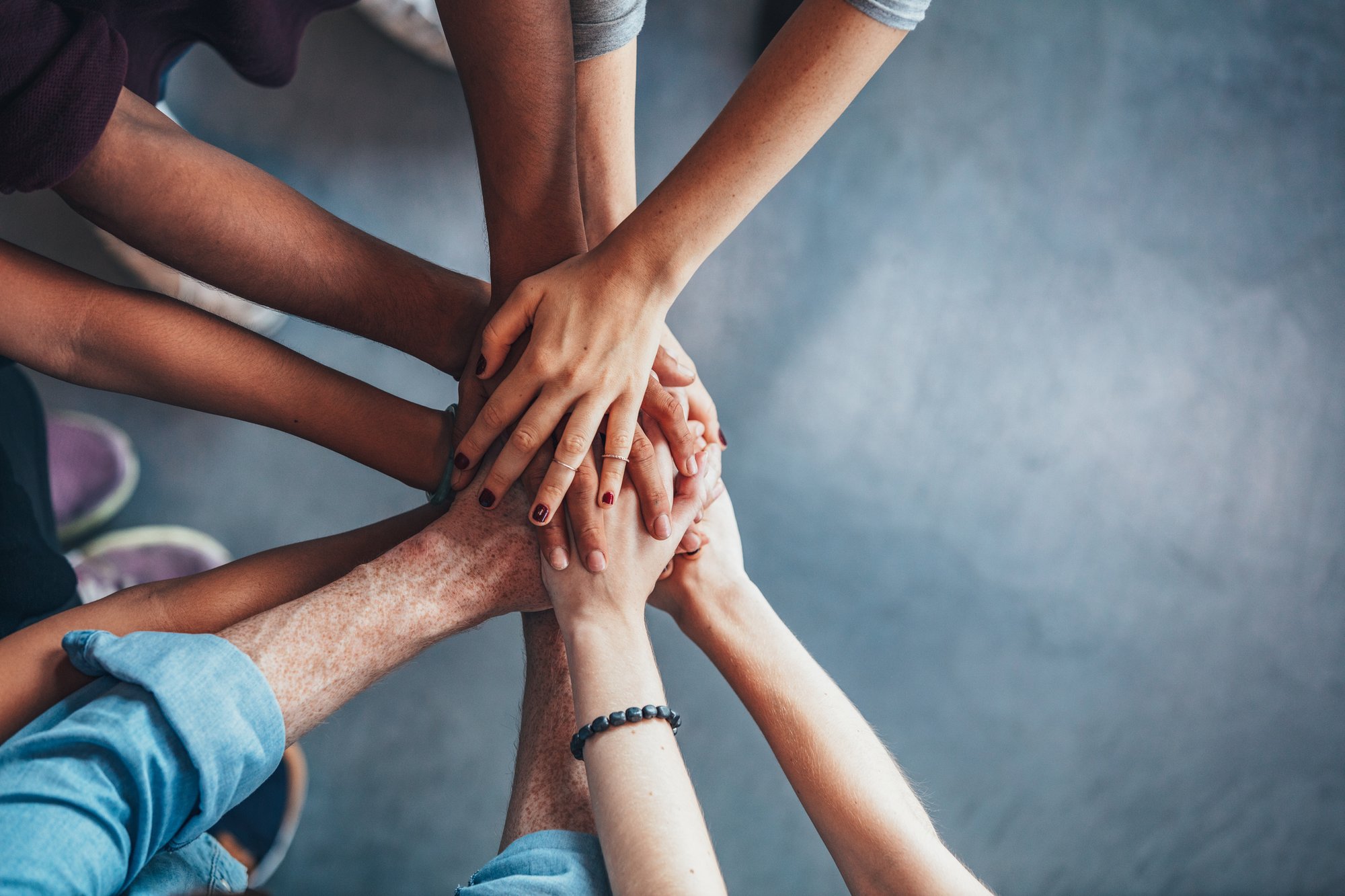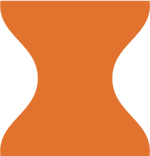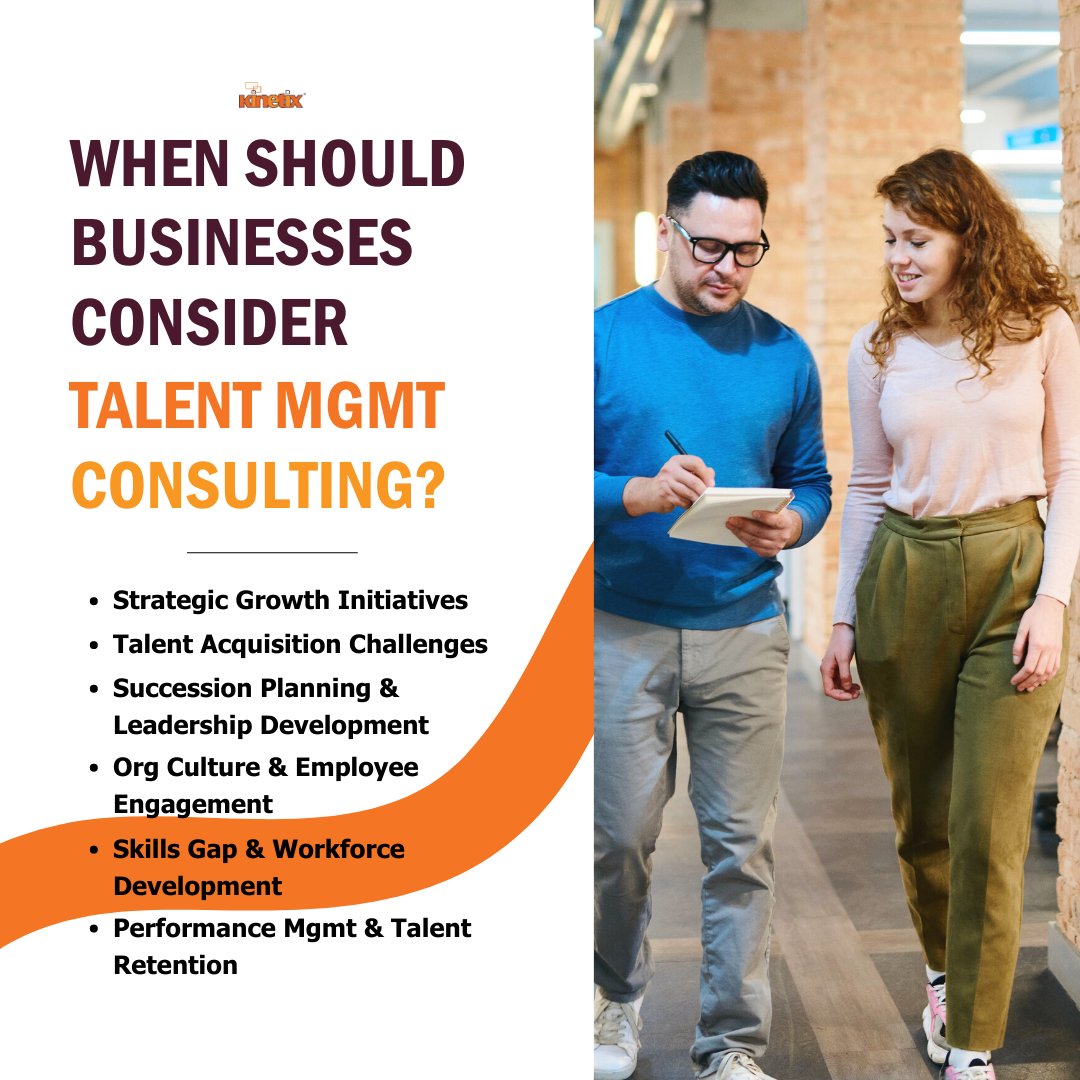 On-Going Talent Management
Our role extends beyond hiring. Kinetix is dedicated to implementing tailored talent management strategies that foster an environment for employees to thrive and contribute to organizational strength and resilience.
Powerful Recruiting Technology

We utilize proprietary technology to enhance candidate sourcing. Our exclusive tools offer advanced capabilities beyond standard recruiting technologies. They are specifically designed for precision in identifying candidates that align with organizational culture and role requirements.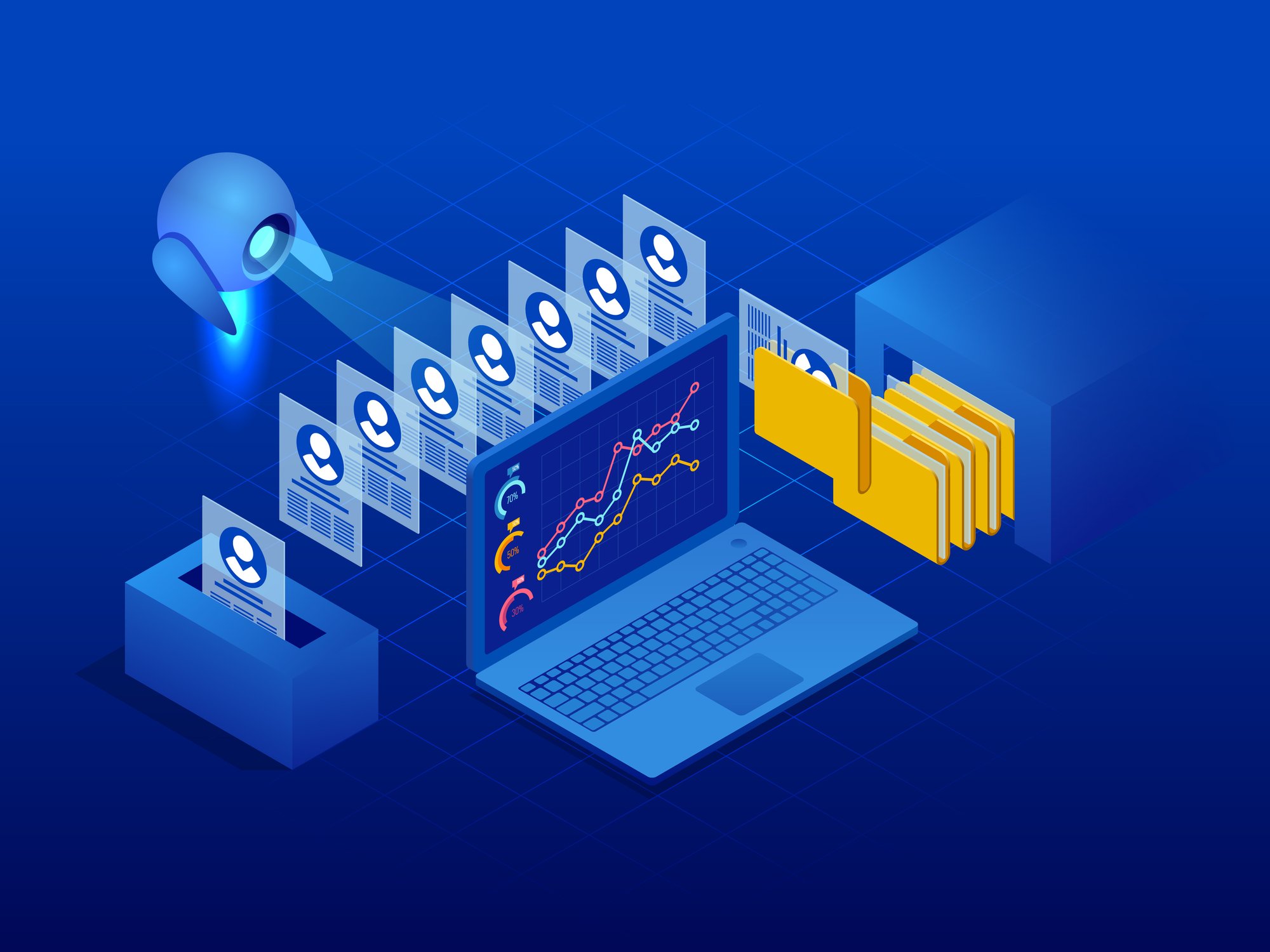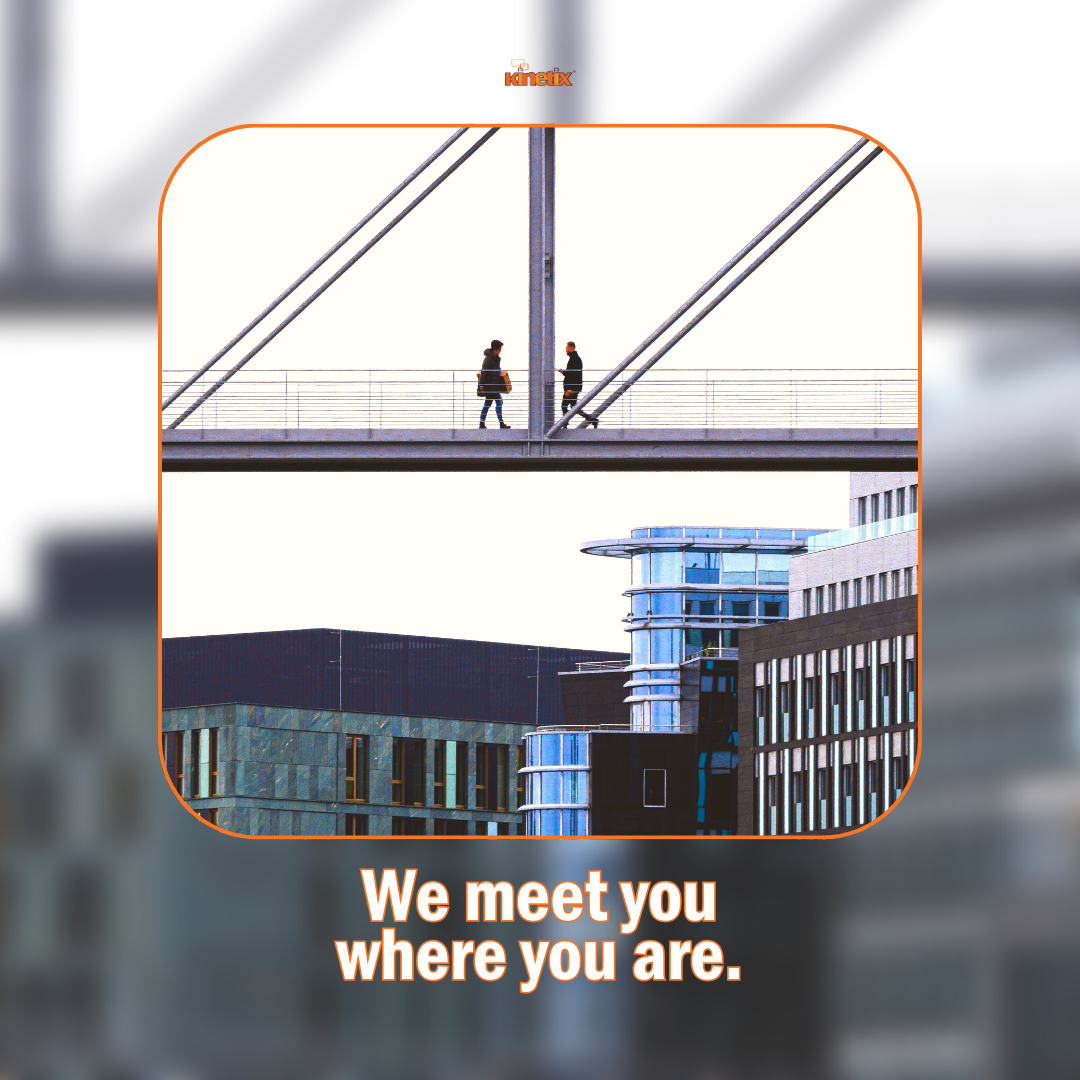 Flexible Recruiting Partnerships



Every organization is unique, and Kinetix offers flexible, customized recruiting solutions aligned with your specific goals, budget, and needs. We focus on efficiency and value, eliminating redundancies and optimizing resources.
Employer Branding
Your brand image is pivotal in attracting top-tier talent. Kinetix focuses on enhancing your employer brand, implementing strategic initiatives to elevate its appeal, and positioning your organization as a preferred employer.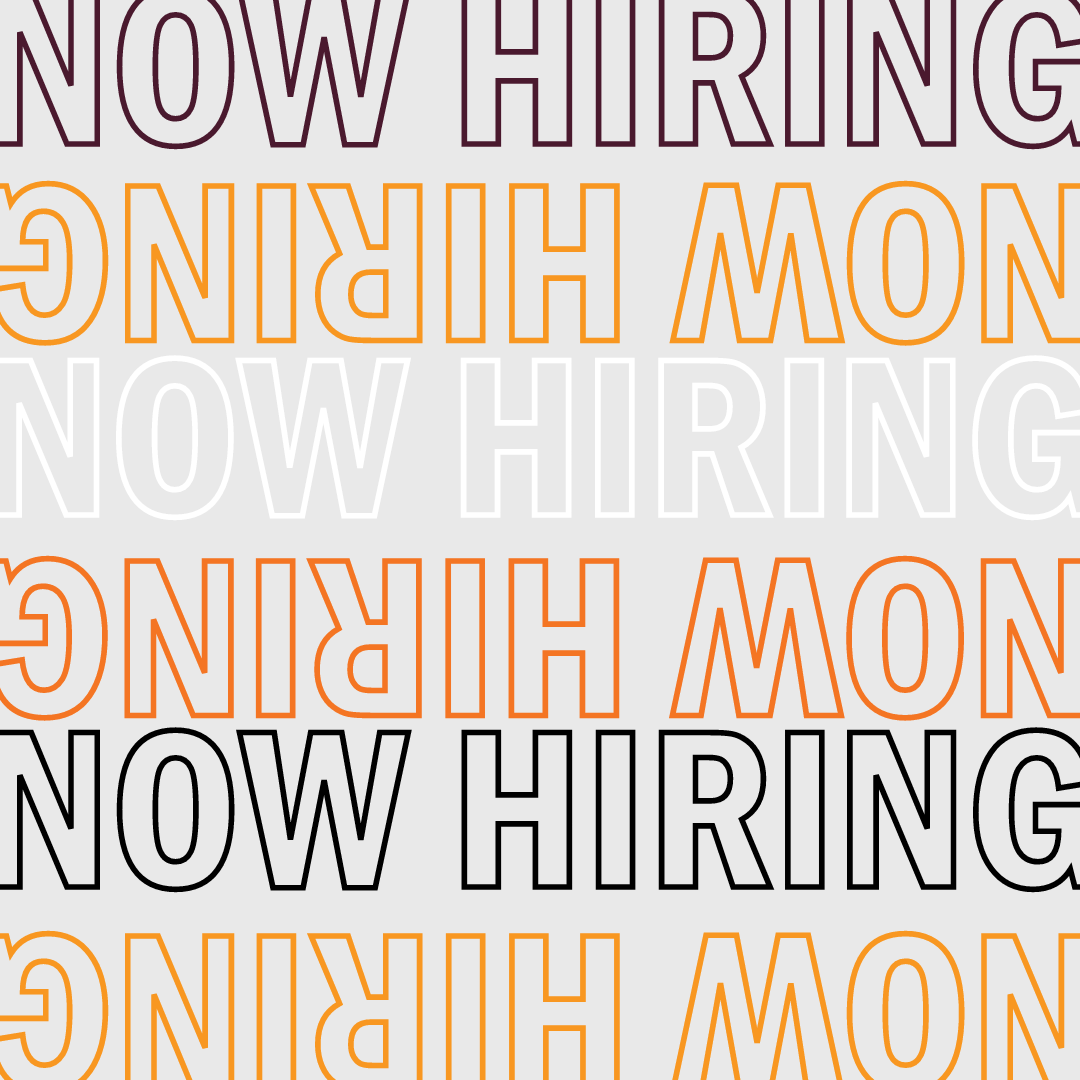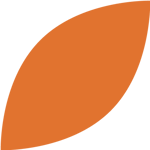 How We Partner Up
Our services aren't just comprehensive—they're customizable. Scale our services up to accommodate extensive recruitment drives or scale down for more specialized or focused hiring needs. Whether you need comprehensive recruitment management from start to finish or specific segments of the hiring process, we've got you covered.

For clients keen on a direct hiring approach, we also offer expertise in direct hire staffing. No matter the size or specificity of your hiring challenge, Kinetix crafts a partnership tailored to your unique needs.

How Does Recruitment as a Service from Kinetix Differ From Traditional Staffing
Kinetix Recruitment as a Service (RaaS) is designed to offer a more personalized, flexible, and cost-effective solution compared to traditional staffing. Unlike the conventional approach that often involves standard practices and fees per placement, RaaS is tailored to align with your specific organizational needs and budget.
Why Should Organizations Choose RaaS over in-house recruitment?
RaaS provides flexibility, cost savings, and access to specialized talent compared to in-house recruitment. It allows organizations to scale recruitment efforts efficiently, reduce overhead costs, and access a broader talent pool and advanced recruiting technologies without the need for significant internal resources.
How Does Recruitment as a Service Impact the Quality of Hires?
RaaS enhances quality of hires by leveraging specialized recruiters and advanced technologies to identify candidates who have the required skills and experience and align with the company's culture and values. It allows for a more strategic, data-driven approach to sourcing, assessing, and selecting candidates, resulting in hires that contribute effectively to organizational goals and performance.
See what our clients have to say
"Lee Health's partnership with Kinetix has been exceptional. We engaged them when additional resources were needed during a period when staffing demands outweighed internal capacity (i.e., high vacancy rate, contract labor, unreasonable recruiter to open requisition ratio, hospital growth/expansion). Kinetix supplemented our nurse recruitment team in filling positions.

Thanks to their assistance, we were able to better level load requisitions per recruiter, source additional talent and reduce bedside RN vacancies. Their commitment to our success made a substantial impact which resulted in ​397 positions filled by Kinetix (2019 – 2023). Kinetix is a trusted, professional, and efficient recruitment partner."
Kristy Rigot, System Director Human Resources
Lee Health
"Kinetix was able to bring in professional recruiters all at once and ramp up very quickly... If you have a lot of jobs to fill, you need to fill them quickly, and you don't want to take the risk and invest the time of doing so internally, an RPO [partnership] is for you."
Jim Bennett Vice President of Human Resources
Landis+Gyr
"To accomplish what we have, in the midst of the challenges of the last few years, is a testament to the people who work here, which includes the people who recruit here: Kinetix"
Vice President of Human Resources
#2 Children's Hospital in the US
"We feel so strongly about our partnership – we cannot imagine not having Kinetix as a partner over the last couple of years. We would be in a different position. When talking to colleagues, they couldn't flex fast enough, they couldn't find the 200 graduate nurses because they didn't have the capacity internally, but we did. We are incredibly grateful for this partnership and that we are able to deliver on our mission in a huge way, and everyone at Kinetix deserves credit for that."
Executive Leader
#2 Children's Hospital in the US
"Recruiting healthcare talent is harder than ever. When I landed in my new HR leadership role at Compassus, I turned to the Kinetix RPO team for a smart recruiting partnership. Their recruiting expertise, understanding of our culture, and ability to recruit under our brand contributed greatly to our success. Our year-long RPO project with Kinetix was a great interim solution as I determined my long-term strategy and grew my internal recruiting team."
KIRSTY LEYLAND
SVP & Chief Human Resources Officer at Compassus
"I have to say I'm quite happy so far. Our new hire you brought us has been very complimentary, and other leaders in my area have been very impressed. I'm excited about our partnership and work together to come!"
Hiring Manager
North GA Hospital System
Say goodbye to the intricate and costly traditional hiring processes and embrace a streamlined, cost-effective, and customizable approach to acquiring the talent that drives organizational success. Whatever your staffing needs, Kinetix is adaptable. We're the recruitment partner you need for customized, flexible solutions.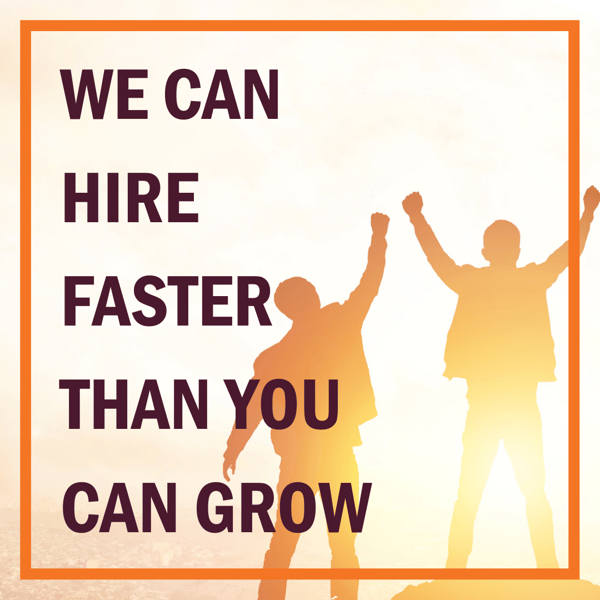 Let's Have a Conversation