RECRUITING DIAGNOSTIC
Not ready for RPO? We've helped companies of all sizes and industries by evaluating their recruiting practices and identifying the changes that deliver the most ROI.
LEADERSHIP DEVELOPMENT
We care so much about the art of managing people that we've developed our own training series (BOSS). We'll show your managers how to be who you want them to be.
EMPLOYER VALUE PROPOSITION (EVP)
Candidates are more informed about their options than ever before, so showing them how working for your company will work for them has never been more essential.
PERFORMANCE MANAGEMENT
We help clients transform their performance process by focusing on coaching, career development and the concept of good vs. great.
RECRUITMENT MARKETING EFFICIENCY
Post and Pray is dead. We help our clients understand how to maximize tools like Indeed, SEO, LinkedIn, Glassdoor and more to deliver the best candidates at manageable cost.
TEAM DEVELOPMENT
Your team is a puzzle—we'll show you how their differences can be appreciated and nurtured into a force that delivers maximum results.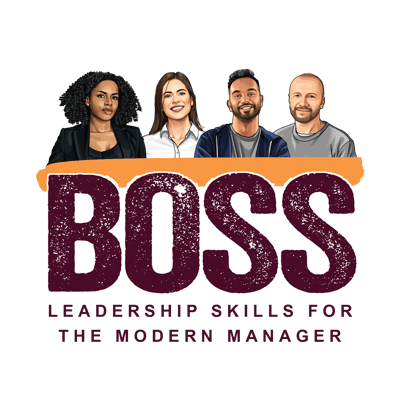 IF YOU'RE LOOKING FOR MANAGER TRAINING, WE'VE GOT YOU COVERED.
The BOSS Leadership Series delivers crisp, engaging training events guaranteed to make your managers grow, smile, and participate. How do we do it? By having unique content and the best instructors in the business world.

Whether in person or virtually, you can ramp up your team with courses like:
Coaching Skills, Goal Setting, Performance, Interviewing Skills, Compensation 101, and Change Management.
See what our clients have to say
"Lee Health's partnership with Kinetix has been exceptional. We engaged them when additional resources were needed during a period when staffing demands outweighed internal capacity (i.e., high vacancy rate, contract labor, unreasonable recruiter to open requisition ratio, hospital growth/expansion). Kinetix supplemented our nurse recruitment team in filling positions.

Thanks to their assistance, we were able to better level load requisitions per recruiter, source additional talent and reduce bedside RN vacancies. Their commitment to our success made a substantial impact which resulted in ​397 positions filled by Kinetix (2019 – 2023). Kinetix is a trusted, professional, and efficient recruitment partner."
Kristy Rigot, System Director Human Resources
Lee Health
"Kinetix was able to bring in professional recruiters all at once and ramp up very quickly... If you have a lot of jobs to fill, you need to fill them quickly, and you don't want to take the risk and invest the time of doing so internally, an RPO [partnership] is for you."
Jim Bennett Vice President of Human Resources
Landis+Gyr
"To accomplish what we have, in the midst of the challenges of the last few years, is a testament to the people who work here, which includes the people who recruit here: Kinetix"
Vice President of Human Resources
#2 Children's Hospital in the US
"We feel so strongly about our partnership – we cannot imagine not having Kinetix as a partner over the last couple of years. We would be in a different position. When talking to colleagues, they couldn't flex fast enough, they couldn't find the 200 graduate nurses because they didn't have the capacity internally, but we did. We are incredibly grateful for this partnership and that we are able to deliver on our mission in a huge way, and everyone at Kinetix deserves credit for that."
Executive Leader
#2 Children's Hospital in the US
"Recruiting healthcare talent is harder than ever. When I landed in my new HR leadership role at Compassus, I turned to the Kinetix RPO team for a smart recruiting partnership. Their recruiting expertise, understanding of our culture, and ability to recruit under our brand contributed greatly to our success. Our year-long RPO project with Kinetix was a great interim solution as I determined my long-term strategy and grew my internal recruiting team."
KIRSTY LEYLAND
SVP & Chief Human Resources Officer at Compassus
"I have to say I'm quite happy so far. Our new hire you brought us has been very complimentary, and other leaders in my area have been very impressed. I'm excited about our partnership and work together to come!"
Hiring Manager
North GA Hospital System
NEED HELP WITH YOUR TALENT STRATEGY?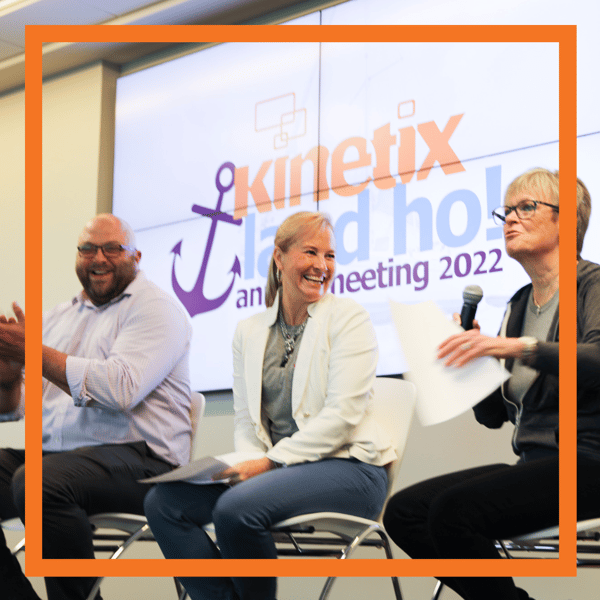 Let's Have a Conversation