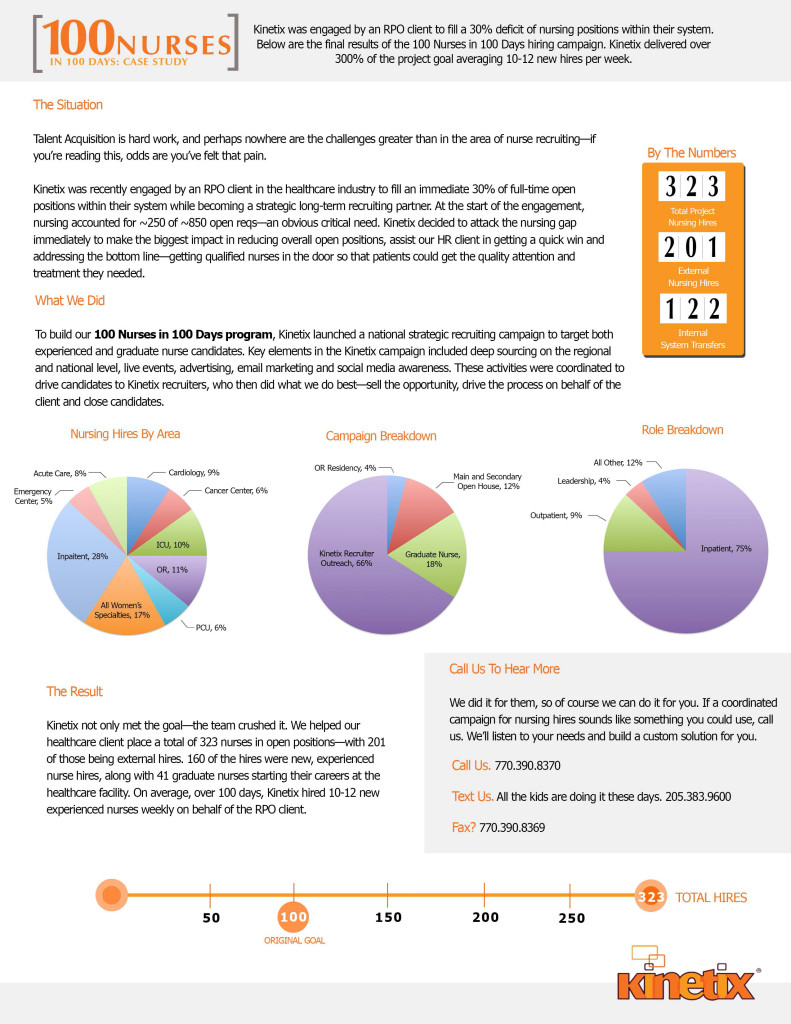 At Kinetix, we recognize the pressure you're under to make… well… everything better—including patient satisfaction, employee engagement, physician relationships, reducing contract labor, and executing the organization's strategic plan. The last thing you have time to do is build a contemporary recruitment team that blows away your competition—and that is why we have Healthcare RPO.
We've built that team, and it's filling more than 300 requisitions per month… and that is just at one healthcare system. Our latest case study entitled, "100 Nurses in 100 Days" shows you how we do it.
By creating a strategic recruiting plan that included deep sourcing, world-class marketing and recruiters with the ability to close, Kinetix was able to exceed the aggressive goal of the "100 Nurses in 100 Days" campaign, actually delivering 201 external nursing hires in the 100 day period—in a single market.
DOWNLOAD THE 100 NURSES IN 100 DAYS HEALTHCARE RPO CASE STUDY NOW TO LEARN MORE!