Healthcare RPO in South Carolina
Talent Acquisition with Kinetix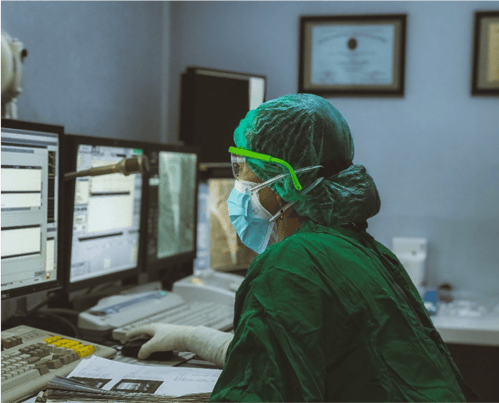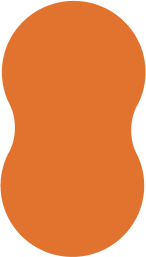 We Understand the Landscape
Welcome to the heart of the Palmetto State – where healthcare and human resources unite for excellence. At Kinetix, we recognize the unique charm, history, and spirit of South Carolina. Just as the state seamlessly blends rich traditions with vibrant modernity, we combine our time-tested HR expertise with innovative RPO solutions tailored specifically for South Carolina's healthcare landscape.

Our deep-rooted knowledge of local healthcare nuances allows us to serve medical institutions of every size, from the bustling medical hubs in Charleston and Columbia to the serene health centers nestled in the Blue Ridge foothills. Through our dedication to fostering powerful partnerships, we aim to ensure that every healthcare provider in South Carolina attracts, retains, and nurtures the very best in medical talent.

Embrace a brighter future for your healthcare institution with Kinetix – where South Carolina's healthcare potential is fully realized.
Why Choose Kinetix for South Carolina RPO Services?
The modern healthcare recruitment landscape demands more than mere experience; it calls for a deep understanding of local nuances, a commitment to excellence, and a clear vision for the future.

At Kinetix, we blend global best practices with tailored solutions for South Carolina's healthcare sector.

Here's why Kinetix is your premier choice for healthcare and hospital RPO in South Carolina.



Comprehensive Candidate Sorting
South Carolina's diverse healthcare talent pool requires a nuanced and meticulous sorting approach. Our advanced algorithms and our recruiters' in-depth local market expertise ensure we sift through vast candidate databases to identify professionals whose skills and experiences align perfectly with your institution's unique needs.
Candidate Screening and Assessment
Beyond sorting, we go a step further. Our screening and assessment processes blend technology-driven analytics and human insights. Candidates undergo rigorous evaluations, including competency checks, cultural fit assessments, and role-specific tests. By the time a candidate reaches your interview room, we ensure they've already demonstrated the potential to excel in your organization.
Talent Pipeline Development
Today's hiring landscape is as much about the present as it is about preparing for the future. With an eye on tomorrow, Kinetix focuses on developing robust talent pipelines for our partners. By engaging with passive candidates, educational institutions, and local communities, we ensure a steady stream of top-tier talent ready to step in as your organization grows and evolves.
Employer Branding and Marketing
In a competitive marketplace, a strong employer brand is pivotal. Kinetix doesn't just find candidates; we amplify your employer brand to ensure the best candidates find you. With authentic storytelling that highlights your institution's uniqueness, we ensure you're positioned as an employer of choice in South Carolina's bustling healthcare scene.
The Benefits of Working with Kinetix



The advantages of aligning with a knowledgeable and resourceful recruiting partner are manifold. With its seasoned expertise and dedication to tailored solutions, Kinetix delivers tangible results that truly make a difference.

Here are the game-changing benefits you reap when you choose to partner with us.


Improved Time-to-Fill and Hire
In healthcare, every moment matters. An unfilled position can impact patient care, team dynamics, and overall institutional productivity. Our dedicated Kinetix team understands these intricacies. With our refined processes and state-of-the-art tools, we drastically reduce both the time to fill and time to hire.

Our streamlined methodologies ensure that roles are filled swiftly, with candidates who are available and the right fit. The result? Minimal disruptions and a workforce that's always at its peak efficiency.
Cost Savings and Efficiency
Recruitment, when not managed optimally, can be a significant drain on resources. With Kinetix at the helm, you get the best talent and benefit from significant cost savings. Our efficient processes mean reduced overheads from prolonged vacancies and mis-hires.

Additionally, our RPO solutions are designed to be scalable, ensuring you pay for what you need, and nothing more. The efficiencies we introduce to the recruitment process lead to direct financial savings and the intangible benefits of a more focused, engaged, and productive recruitment approach.
Specialized Healthcare Recruiters
One size rarely fits all, especially in the nuanced realm of healthcare recruitment. Our team comprises specialized healthcare recruiters who bring with them a wealth of experience specific to various medical fields.

From niche specialties to broad-based roles, our recruiters possess the intricate knowledge and insights required to understand the unique demands of each position. Kinetix guarantees unmatched accuracy in candidate matching by ensuring you have access to recruiters who 'speak the language' of specific medical professions.
What Roles Do We Fill?
Kinetix specializes in filling Radiologic Technologist and Registered Nurse positions, but our capabilities extend far beyond that.

A few examples of positions filled by our RPO in South Carolina are:
Nurses (Registered Nurses, Licensed Practical Nurses, Nurse Practitioners)
Allied Health Professionals (Physical Therapists, Occupational Therapists, Speech-Language Pathologists, Radiologic Technologists, Medical Laboratory Technologists, etc.)
Pharmacists and Pharmacy Technicians
Healthcare Administrators and Managers
Medical Assistants and Medical Office Staff
Healthcare IT Professionals (Healthcare Informatics, Health Information Management)
Medical Coders and Billers
Clinical Research Professionals
Behavioral Health Specialists (Psychiatrists, Psychologists, Counselors, Social Workers)
Dental Professionals (Dentists, Dental Hygienists)
Home Healthcare Providers
Surgical Technologists
Emergency Medical Technicians (EMTs) and Paramedics
Health and Wellness Coaches
Healthcare Sales and Marketing Professionals
Medical Device and Equipment Specialists
Healthcare Quality and Compliance Professionals
Healthcare Finance and Billing Specialists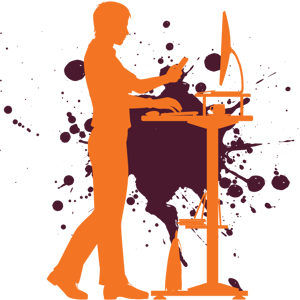 Who do We Serve?
Our adaptability means we can staff healthcare facilities on a metro, local, and regional basis, ensuring that every corner of the state receives the top-tier healthcare talent it deserves.

Here are the top counties we proudly serve:
Richland County
Charleston County
Greenville County
Spartanburg County
Lexington County
York County
Horry County
Anderson County
Berkeley County
Dorchester County
Aiken County
Beaufort County
Florence County
Georgetown County
Greenwood County
Lancaster County
Laurens County
Oconee County
Orangeburg County
Pickens County
Sumter County
Union County
Case Studies and Success Stories
We believe that our results speak louder than words. We invite you to delve deeper into our world by exploring our case studies and success stories. Witness firsthand the transformations we've catalyzed, the partnerships we've nurtured, and the healthcare landscapes we've revolutionized.

Each story stands as a testament to our commitment and showcases the tangible benefits our partners have enjoyed.